Support Bees / Shop
Bee gift ideas to help support our beekeeping endeavors!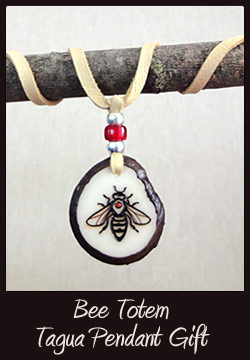 Bee Totem Tagua Pendants $38
100% of the proceeds from our specially designed bee tagua pendants at the Foxloft will directly support our beekeeping ventures!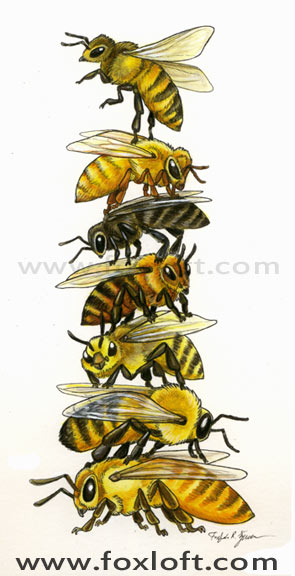 Bee Stack Painting Prints! $20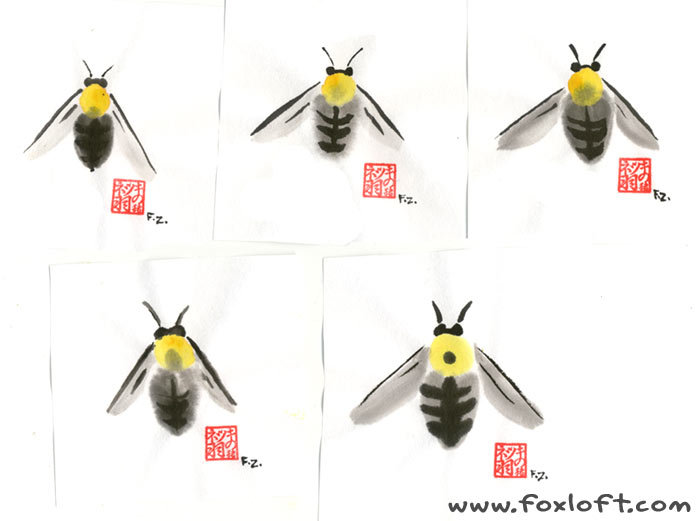 Sumi-E Ink Bee Paintings $25-35
Own your own little ink bee and help us buy more hives and equipment!